Hey friends! Last month I didn't post a reading challenge update, because things were incredibly hectic. We were busy at work, and mid month we had the Snowpocalypse that knocked our water out for a week, and power at my office for a few days. I finished 6 books these two months, so our current count for the year is 10/36. As always, I receive no compensation for reviewing these books or you purchasing them. I've included links to purchase the books on Amazon, but feel free to support your local library (if they're open, or you can find it as an ebook) or bookstore (if you can order it).
The Lincoln Myth by Steve Berry
This book went into some really weird territory. I feel like it could be a nightclub Stefan describes on Saturday Night Live. "This club has everything–Mormons, secessionists, Abraham Lincoln, and the ghost of Joseph Smith." The basic gist of this book is that the LDS Church has something that could spell the end of the United States. The freaky thing to me was I started reading this book towards the end of January, when conspiracy theorists were talking about how there hadn't been a president since Abraham Lincoln and all that…interesting stuff. It freaked me out a bit because that's the basis of this book.
You can purchase this book here.
Jane Eyre by Charlotte Brontë
Wow, it only took me 31 years, but I finally read Jane Eyre. I never had to read it for high school, so I never read it until now. Now, I say I read it, but I listened to the audiobook on Spotify. There are podcasts that will read pieces in the public domain. It was great–I'd plug my headphones in and listen while doing my work at my desk. Overall, I really liked this one. St. John is worse than Mr. Rochester, and don't fight me on it. He's a grade A jerk. Mr. Rochester is no saint either (come on, he locked his insane wife in the attic), but he's significantly less obnoxious.
You can purchase this book here.
A Court of Silver Flames by Sarah J. Maas
Oh wow, where to even start on this one? I loved it a lot! Sarah always has wonderful books, but I was not prepared for the level of smut in this one. We were warned this would be the most yet, and that wasn't wrong. Not by a long shot.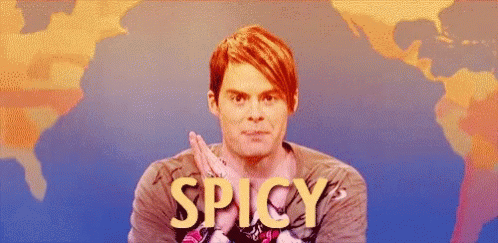 I really loved Nesta getting her own story. I think the strongest points of this book were the ones without all the sex and her friendship with Emerie and Gwyn. I would like to see books from her in the future with less sex and more relationship development.
You can purchase this book here.
The Toymaker's Curse by C.J. Archer
This was another enjoyable, albeit quick, addition to this series. I don't think I'll ever get sick of the series or the characters. I was disappointed with some of the language used (occasional usage of the word g*psy instead of Roma or Traveller). I know it's set in the 1800s, but there were ways around having to use that word. That was the only problem I had with this book, though. I loved the mystery with this one, and it feels like we're digging even deeper into the mysteries and schemes of Lord Coyle. I'm ready for them to bust him for something–ANYTHING.
You can purchase this book here.
Kitty Confidential by Molly Fitz
Alright. This was a cute concept. Woman has accident, so now she can talk to and understand animals, and she helps a cat solve a mystery. It's a very quick read (I read it in less than 24 hours), but there were some holes in things. The murderer didn't exactly make sense, but I didn't see it coming. I think it may have been more enjoyable had there been more clues as to the killer's identity. There are other books in the series, but I'm not sure if I'll continue reading. For what it's worth, it's free on the Kindle store right now.
You can purchase this book here.
Have any great ideas for my blog? Let me know by clicking Contact Me up at the top! You can always follow me on social media by clicking the buttons for the various sites up at the top, too. If you like what I wrote and want to support my writing, you can subscribe to my blog. Feeling really generous? I'd love if you'd buy me a cup of tea by clicking the Buy Me a Coffee button!